Pumpkin Parmesan Cream Sauce
Yesterday I shared my basic pumpkin puree and now I'm sharing some ways to enjoy your homesteading efforts.
This pasta sauce is creamy, flavorful and different. Good different—not a standard Italian night dinner and not something you'll find on many menus. It combines two of the season's best flavors (pumpkin and parmesan) with a little white wine, shallots and spices. This sauce is best prepared with quality ingredients—skip the bagged cheese and shallots are a must (don't substitute regular onion). Milk type (1%, 2%, whole is less specific) and canned pumpkin would work, too.
We tried this over two types of pasta, thick fettuccine from Aldi and a sun-dried tomato tortellini from The Fresh Market. It was delicious over both, but the filled tortellini really stood up to this thick cream sauce. We also made this into ravioli filling and yum!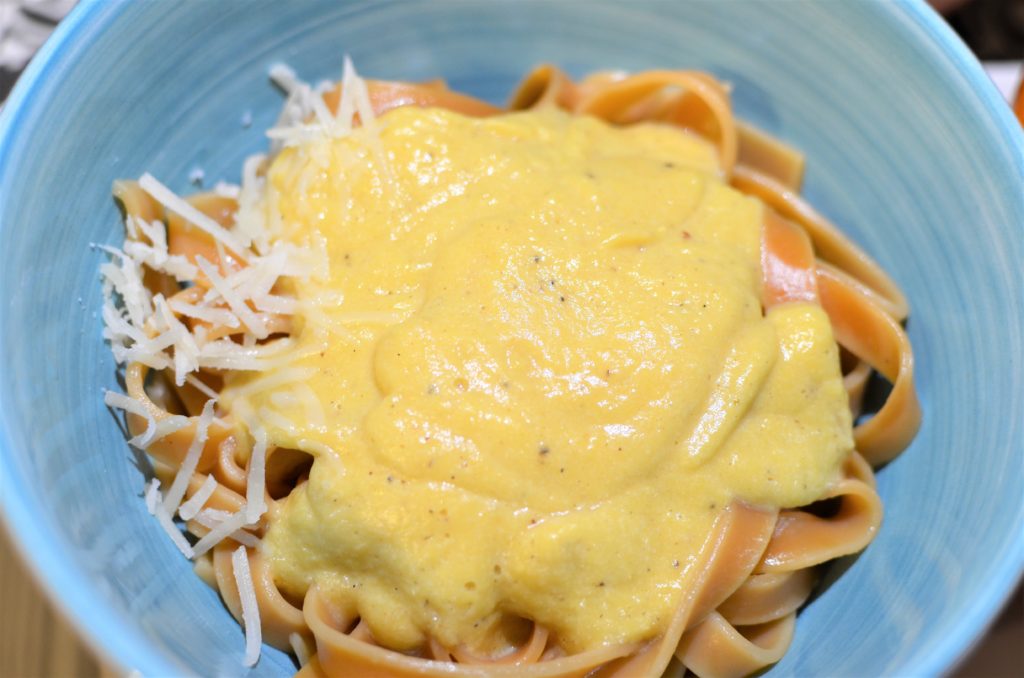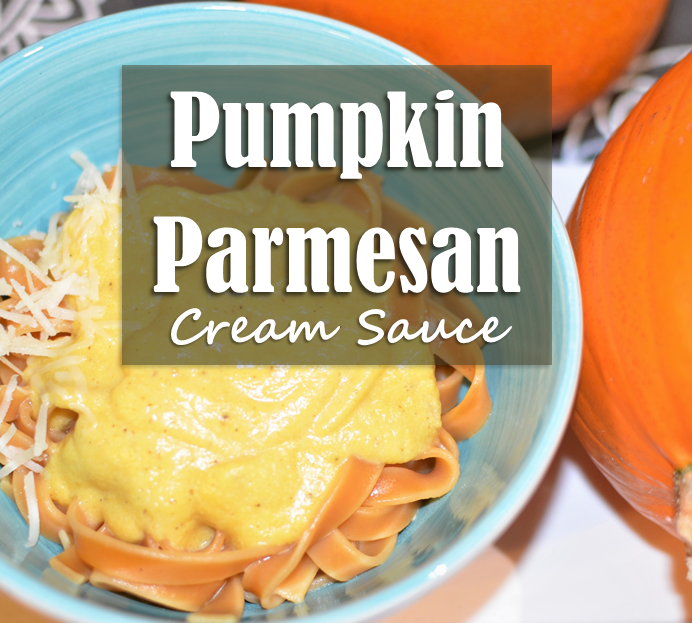 Pumpkin Parmesan Cream Sauce
Rich and creamy pasta sauce with fall flavors. Best for thick or hearty pastas or pasta bakes. A little sweet, a little savory and deliciously warm and comforting.
Ingredients
1

cup

pumpkin puree

1

cup

milk

1/2

cup

shredded Parmesan cheese

1/4

cup

dry white wine, such as Chardonnay

2

tbls.

brown sugar

2

tbls.

unsalted butter

2

tbls.

minced shallots

1

clove

minced garlic

1/2 to 3/4

tsp.

nutmeg

*begin with 1/2 tsp. then add to taste

salt and pepper to taste
Instructions
Melt the butter in a medium to large high-sided sauce pan.

Add shallots and garlic and cook on medium-low until translucent, about 3 minutes.

Add the pumpkin puree, white wine and the parmesan to pan and stir thoroughly until cheese is melted through.

Whisk in the milk and simmer until well combined, about 5 minutes. Stir occasionally.

Stir in nutmeg, salt and pepper and let cook for 1 minute longer.

Remove from heat and add in brown sugar until completely dissolved and well mixed. Touch up pepper or salt, if necessary.

To reach a completely smooth consistency, add sauce into a bullet blender or use an immersion blender to mix well. Sauce should be smooth with no lumps.

Serve over any thick, hearty pasta or use as a pasta filling.
Notes
To make into a great filling for ravioli or other pasta, make the following minor adjustments:
 use 1/4 cup heavy cream instead of the 1 cup milk and do not blend at the end. Sauce will be thicker but still have the same great flavor. Try filled pastas tossed in browned butter sage sauce.
For sauce: this makes about 3 cups 
For filling: this makes about 2 cups
Nutrition
---
---