Pico De Gallo (Salsa Fresca)
Happy May, everyone! It's been an odd few months– we moved to St. Louis from Virginia, we closed on our house just before everything shut down (thankfully!), and we've been given loads of extra, unexpected time to get the house together thanks to AJ working from home. But…if I'm being honest, quarantine is getting old and we're just ready to be able to explore our new city together.
One thing we, like so many others, have been able to do is spend more time together in the kitchen 🙂 Whenever my husband is in the kitchen the menu usually involves some form of Southern Californian/Mexican food and I'm okay with it! So here's one of his favorites– an underrated recipe that I think is too often overlooked– Pico de Gallo.
Fresh pico de gallo is the perfect addition to a proper Mexican food night at home because it adds a great, fresh flavor to spicy foods. And of course, it's super easy to make!
This recipe is for standalone pico de gallo to be used as a fresh salsa or topping on its own. We have a slightly different version to be used in guacamole which you can find here. Both are delicious but this one uses a little more tomato to tone down the bit of the onion 🙂 This recipe makes approximately 2.5 cups, or 8 servings. Each serving only has 19 calories!
Pico de Gallo (Salsa Fresca)
Healthy and fresh salsa perfect for dipping or topping. Use for tacos, nachos, rice bowls, and more. Vegan. Yields ~ 2.5 cups.
Ingredients
2

cups

Roma tomatoes, chopped

4-5 tomatoes

¾

cup

white or yellow onion, diced

~1/2 of a large onion

1 or 2

cloves

garlic, minced

½

cup

fresh cilantro, chopped

1

lime, juiced

salt and pepper to taste
Instructions
Combine all ingredients in a large bowl and stir to combine. Let stand 5-10 minutes before serving.

Best enjoyed fresh, the day it is made, but can be refrigerated covered for 2-3 days.
Nutrition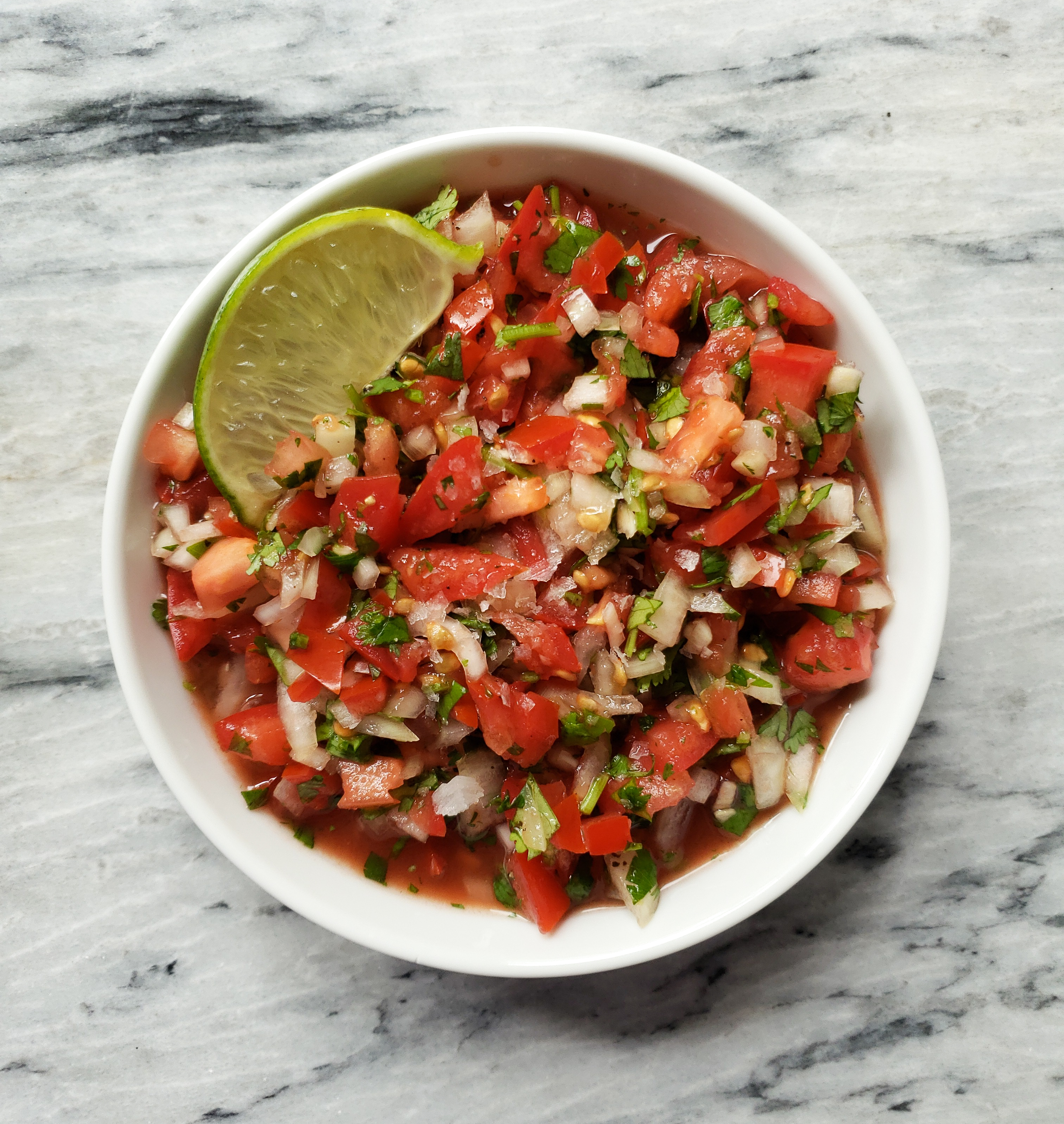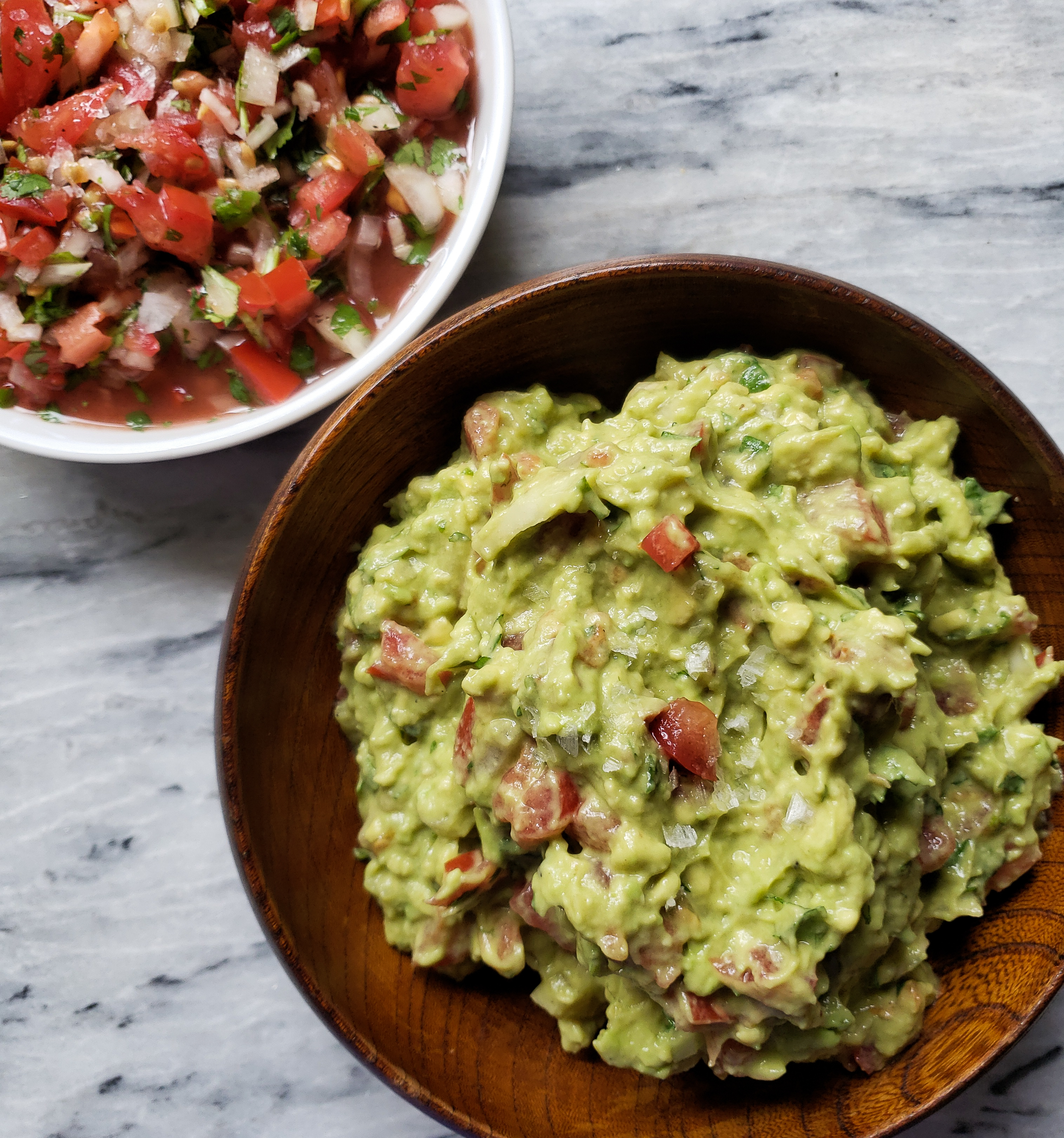 I hope you all have a great week and a fun Cinco de Mayo at home! I'm glad to be back sharing recipes after a couple months off 🙂 Let me know how you've been staying safe at home and what new foods you've tried or which old favorites you've been making. Cheers!
---
---