Vegetarian Beef and Bean Burritos
I loved frozen burritos as a teenager. They were easy to make after school and they were cheap. I still love burritos as a quick meal option- something about seasoned taco filling + beans and cheese–yum!
These are a delicious and easy alternative to fast food or frozen burritos. 3/4 cup to 1 cup filling will make 2 burritos so it's perfect for lunch the next day or a grab and go dinner for busy nights! This is a good way to use up leftover taco filling of any kind.
Vegetarian Beef and Bean Burritos: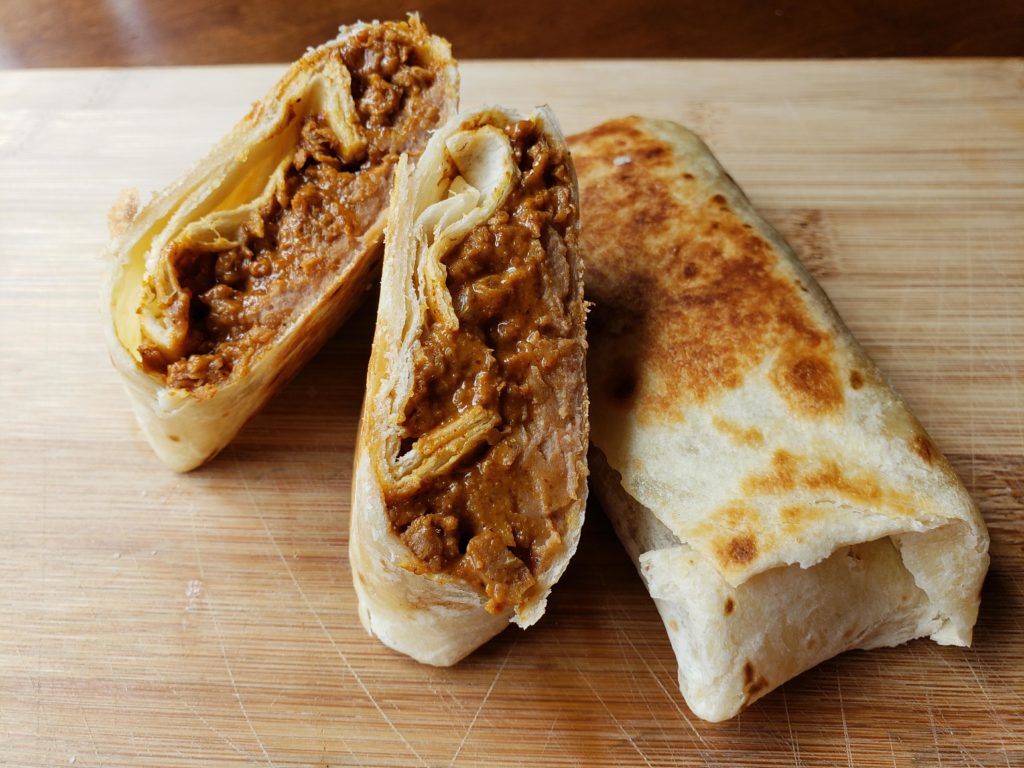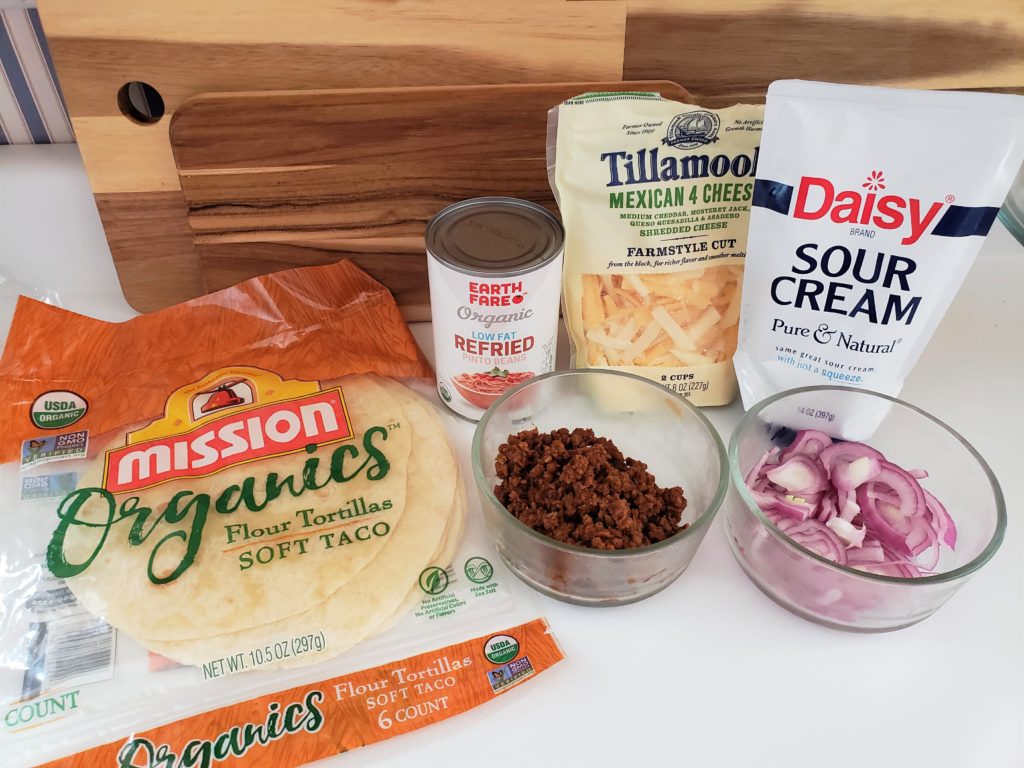 Vegetarian Beef and Bean Burritos
Vegetarian burritos packed with flavor. An easy alternative to fast food or frozen burritos. Fast, kid-friendly, protein packed and portable. Perfect for Game Nights or when you want takeout at home. Use up leftover prepared taco filling (with taco seasoning) to make these or make taco filling if necessary. Each Burrito has approximately 300 calories (can use lower fat options for less calories).
Ingredients
2

medium size flour tortillas

1

cup

prepared beefless ground taco filling

or any taco filling

1/4

cup

refried beans

1/4

cup

Mexican shredded cheese blend (or similar)

2-3

tbsp

sour cream

pinch

each

salt, pepper and cayenne pepper

2-3

tbsp

chopped red onion

cooking spray for pan
Instructions
Prep Fillings
Reheat taco filling (adding 1 tbl water if necessary) in small saucepan on medium heat.

Meanwhile, add pinches of salt, pepper and cayenne pepper to the refried beans. Heat in microwave safe bowl for 20-30 seconds and stir. Set aside.

Stir shredded cheese into taco filling until melted; remove taco filling from heat.

Add sour cream to heated taco filling until well blended and set aside.
Assemble and Cook Burritos
°Spread half the beans on center of tortillas. Top each with half of the taco filling mixture and finish with onion.

Fold left and right sides of tortilla inward and pull filling tight and roll to form burrito. Add water to inside edges to help seal.

Spray a nonstick pan with cooking spray and heat on medium. Place burritos folded edge side down and let cook for 1-2 minutes then turn and cook 1-2 minutes on the other side.

Finish with 1 minute more per side or until evenly browned and lightly crisp.
Notes
Make these ahead to freeze: 
Assemble and cook burritos
Let cool completely then wrap individually in wax paper and/or aluminum foil
Place wrapped burritos in an airtight freezer bag or container and use within 3 months
Reheat from frozen in 350* oven until edges are browned and crispy and filling is hot.
Nutrition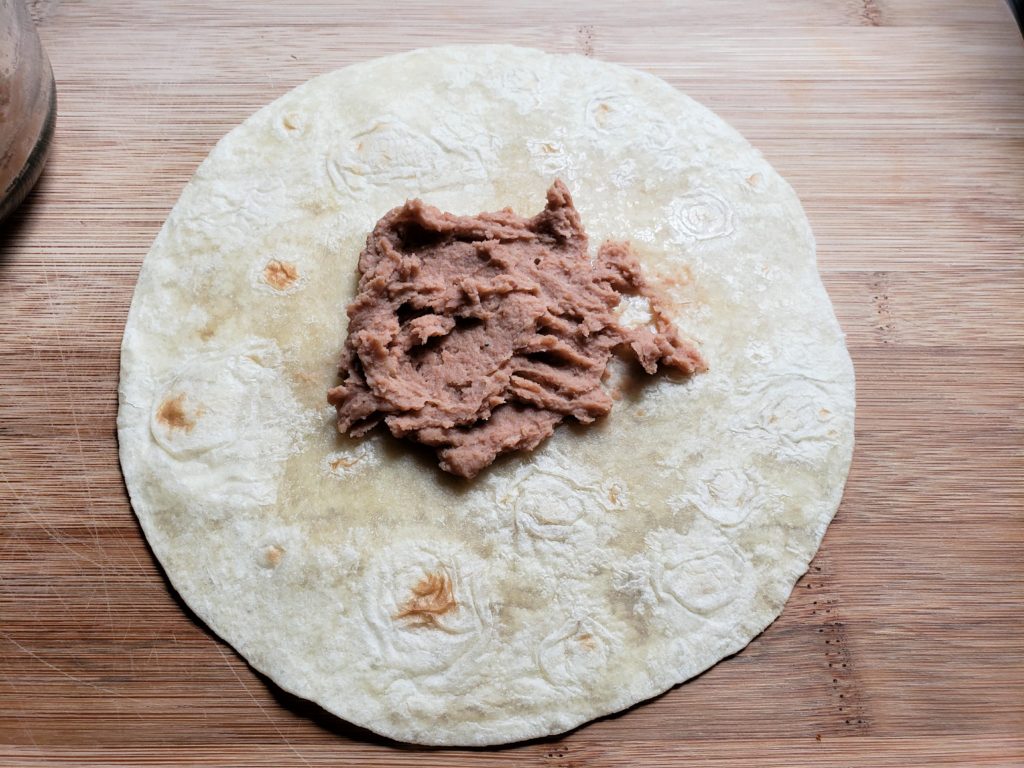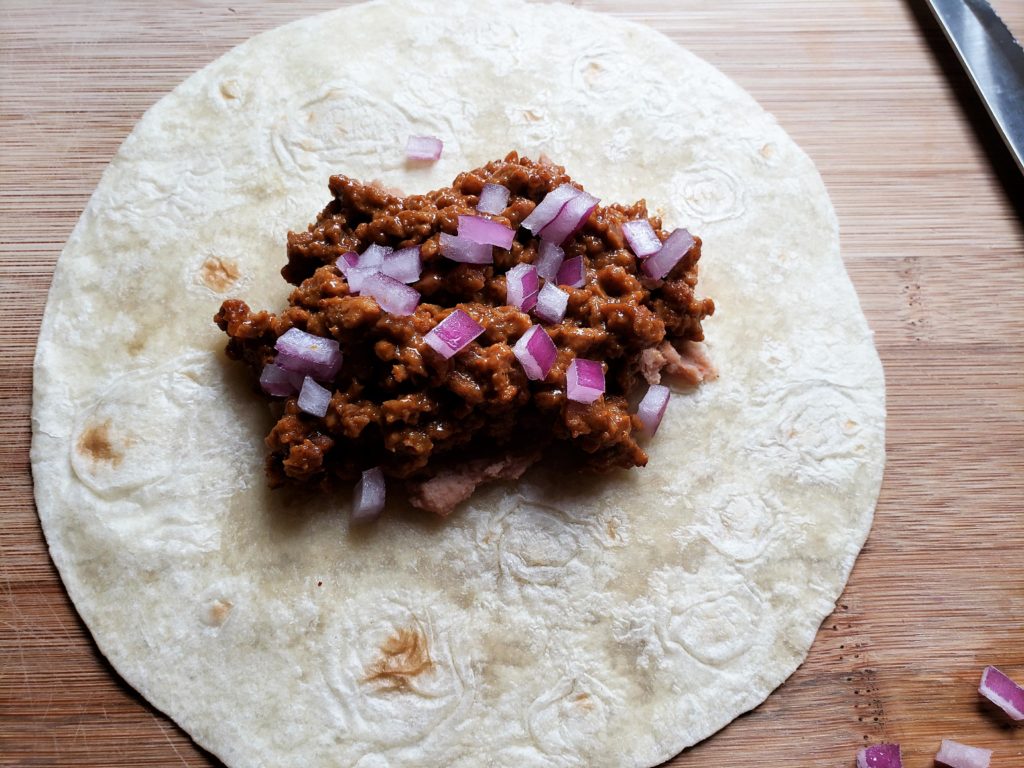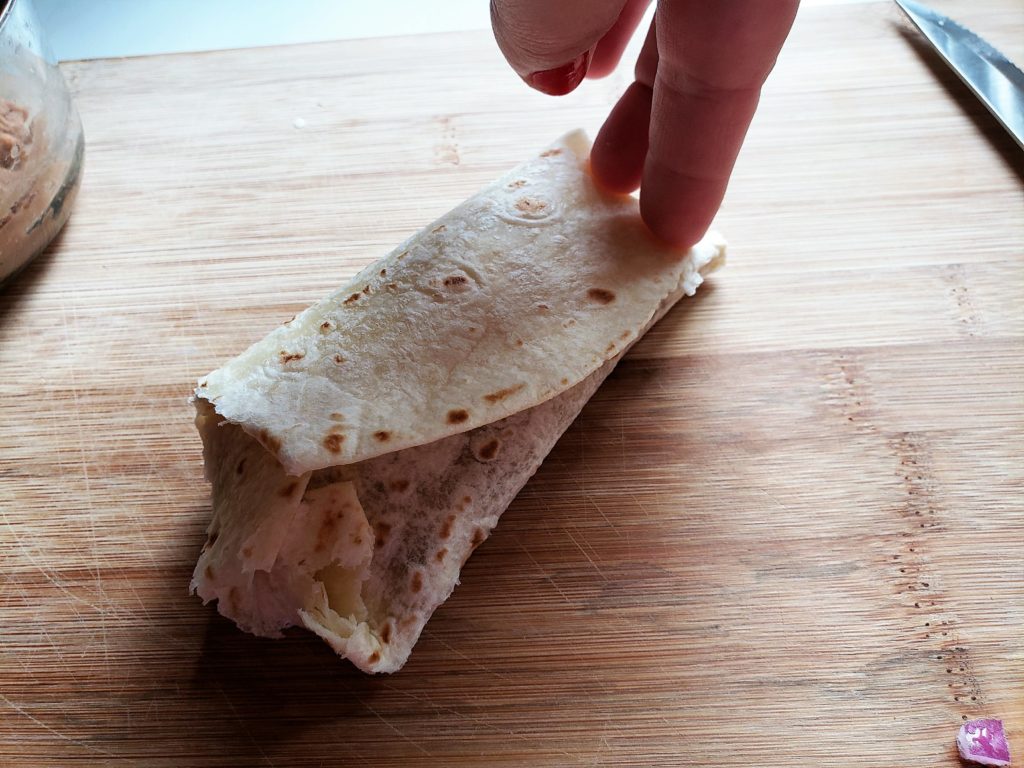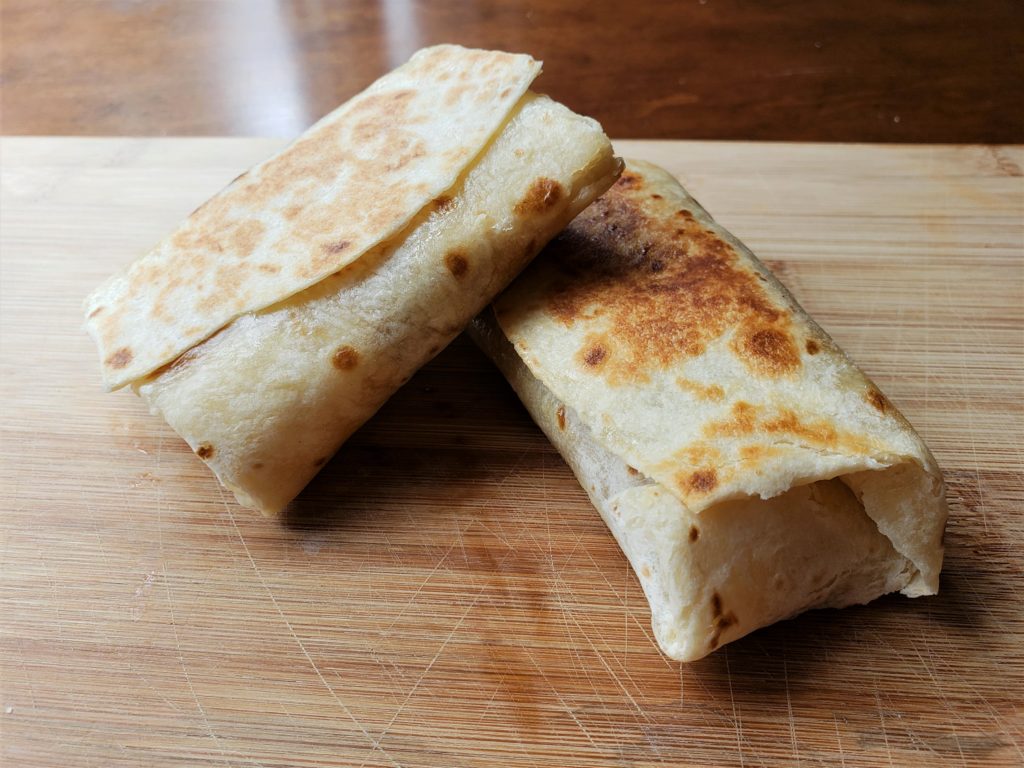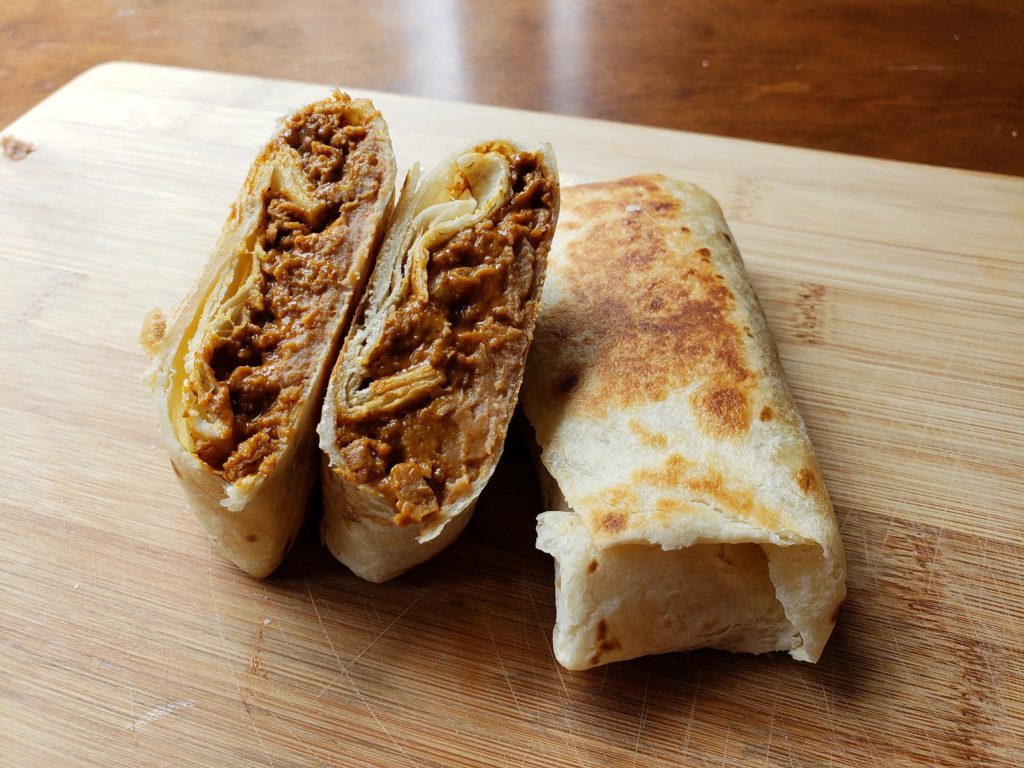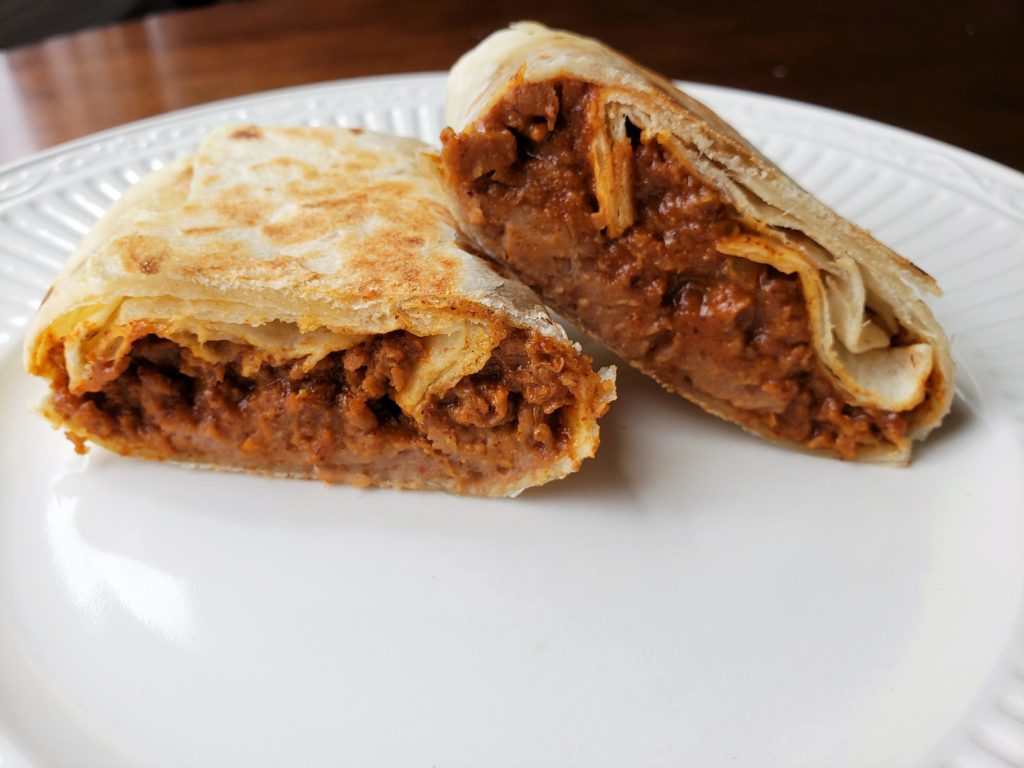 Next time you have leftovers from taco night, give these easy burritos a try! Make some ahead and freeze them for great quick lunches or snacks.
-Emma
---
---